Below are many great ONLINE shopping retailers that give back to MABTR. Check out the vendors that support MidAmerica Boston Terrier Rescue in various ways. Please shop with them.
MABTR's own online shopping portal is The Boston Bay. Visit us for MABTR-branded items (seen here is the 2017 MABTR T-shirt), Boston Terrier stickers, magnets, greeting cards, books, and more! You can also visit our Etsy store to buy unique gifts that are handmade by MABTR supporters!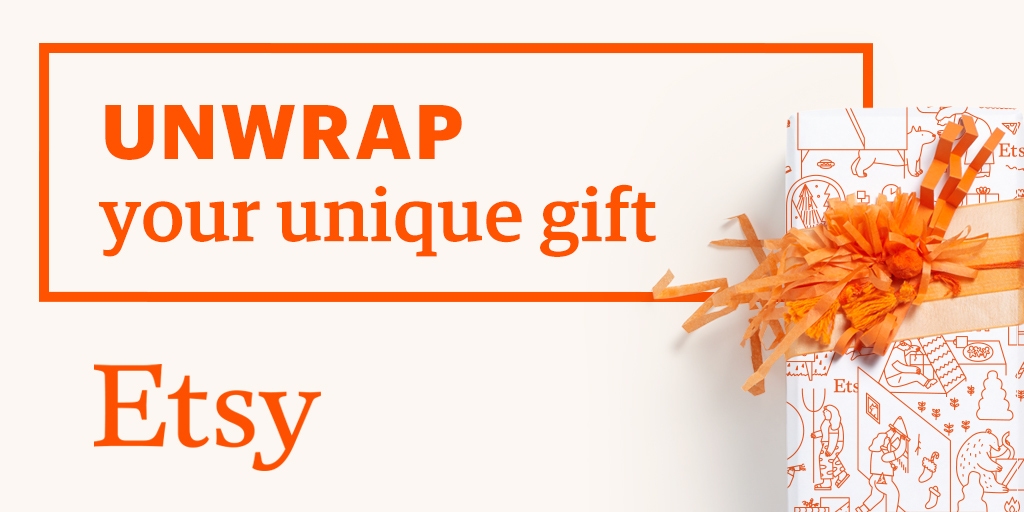 Saving Labels will Save Lives
MABTR is participating in the Best Choice Save-A-Label Program! Not only will you help earn funds for our group, but you will also save money on your weekly grocery bill with Best Choice products! Purchase Best Choice products at your favorite store and save the UPC (proof of purchase). MABTR will earn $30 in cash for each bundle of 1,000 UPCs sent in.
Please send saved labels to the following address: MABTR Save-A-Label, C/O Kristin Hashbarger 530 North Woodland Road, Olathe, KS 66061
Big Pile of Dog Shirts and more
With your purchase MidAmerica Boston Terrier Rescue will earn 10-25% of your sale.
With your first purchase iGive.com will give $10.00 to MABTR and then on every future purchase up to 20%. Stores teamed with iGive.com include DogToys.com, Barnes&Noble.com, EddieBauer.com, QVC.com, and much more.
Free mobile app: Together A Greater Good. TAGG offers a smartphone app, that when used at over 120 participating local businesses, the business will donate 5% of your purchase to us (MidAmerica Boston Terrier Rescue)…any day, any time!
GoodSearch.com is the search engine powered by Yahoo!, so you get the same great search results, but each time you do a search, GoodSearch makes a donation to your cause! They donate 50% of advertising revenue to the nonprofits and schools.
Keeping best friends together
Mamazing Creations

Mention MidAmerica Boston Rescue when purchasing the knitted hat or stuffed animal for 25% of your purchase to go to MABTR
Hat: Baby-Toddler/Preschool: $30 and Child-Adult: $35. Stuffed Animal: 6.5″ tall for $30
Contact mamazinghats@gmail.com for ordering
Best Friends Stone
A garden rock that can be used to honor your furry friend.
With every stoned purchased, we will donate $10.00 to MABTR when you mention this ad.
Boston Profile and Who Rescued 8" X 10" – $60 OR Quote 12" X 12" – $70
FREE SHIPPING
Email order to fisherrocksinc@gmail.com Questions call (785) 527-8236
Variety of stones that can be customized.
Choose MidAmerica in the drop down and 30% of your purchase will be given to MABTR
Mary Weaver art
Materials: acrylic, canvas, gloss, matte, pain. Size vary.  15% back to MABTR when you use the code MABTR at check out
Art by Angela
Oil on canvas 11×14 customer art from photo. $90 with $15 going back to MABTR when MABTR is mentioned. To start email Angela at purangela2@outlook.com
MABTR will receive 50% of the sale towards the order of 'JOY' Boston Terrier. Available as digital art print – can be used to get printed on canvas.
Mention MABTR and we will receive a 10% commission.
Click here to learn more. Make sure to understand what is covered before purchasing insurance or a health plan directly from a vet clinic.
MABTR gets paid for every customer that you send to K9Cuisine and signs up for our email marketing newsletter.
Skibell Fine Jewelry will donate 10% of their revenue for ring sales when you mention MidAmerica Boston Terrier Rescue during check out.
Check out the sterling silver Boston Terrier hug ring that comes in small, medium or large.
*NOTE: this ring is MABTR's May raffle item.
A dollar from every pet bandana and bow tie will be donated to MABTR
Tag is built to last. The information inside will not fade or wear out. The tags are waterproof, mud-proof, snow, and freeze-proof and can easily withstand extreme rough playing.
Just like your veterinarian, 1800PetMeds provides only U.S. FDA/EPA approved pet medications, and we offer free shipping on all orders above $39, except for refrigerated items. Order online or call 1-800-738-6337 and mention "luckypawpals."
MABTR gets $1 every time a pet product is purchased that is $1-$49, then $5 for every pet product that costs $49-$99, and $10 for pet products over $100
Cuddle Clones
Purchase your look-a-like and when you mention MABTR you will receive 10% off your purchase plus MABTR will receive 10% of your transaction when you click on Cuddles Clones link above.
Home of unique handmade pet apparel and accessories.
Are Boston Terriers more Jedi or Sith? Do they like martinis? Brian's art has the answers! Adorable Boston caricatures that will make your heart sing and your walls glow.
You'll receive 10% off your pet door if you say that MABTR referred you. 866-293-6411.
Mary Jane Animal Portraits
Mary Jane will draw an charcoal original piece of art using your photo. For details, pricing and instructions call Mary Jane at 720-280-4787 or email lbur238057@msn.com.
Jeremy Koezler is a talented artist who can take your favorite dog photo and turn it into an exceptional drawing. A custom drawing makes a great birthday, Mother's Day, Father's Day, or other seasonal gift, as well as a great memorial for your favorite pet. 10% of your purchase will be donated to MidAmerica Boston Terrier Rescue. (Be sure to mention you saw it on the MABTR website.)
Subscribe to moderndog magazine. 50% of the subscription price will go back to MABTR.
Earn $5.00 for MABTR with your first purchase through Pet Supplies Delivered (aka Omaha Vaccine). If you are a new customer, you will also get $5.00 off your first order. Mention Jennifer Misfeldt's customer number, 209 67 204 and MABTR will receive $5.00 off our next order of products for rescued dogs. You can have your order shipped or if you live in the Omaha, NE area you can pick up your order and save on shipping and handling.
Lovely pencil sketches of your favorite pups!
Tags for dogs with special needs (ex. seizures). These tags could save your pet's life!
When you shop through our on-line store 35% of your sales total goes directly to MABTR. You may also have a home party, catalog party or website party to help benefit our rescue or any shelter/rescue of your choice. In return you will earn free products for being the host and 35% of your sales will still be donated to MABTR!
Through Purina's Rally to Rescue program, Purina sponsors many rescues with great products and grants. Help support the cause.
Join Sloppy Kiss Cards offering high quality animated ecards for dog lovers. You get to select and name the dog that stars in every ecard you send. Just enter MABTR06 into the charity code field when you join. 25% of your $9.95 yearly membership fee will go directly to MABTR.
WITHOUT A HOME: Inspiring and heartfelt tales of animal adoptions
Each book is a wonderful and unique collection of short stories told not only from the perspective of animals in search of their forever homes, but also in their own words.The series of books are written by award winning author Elaine Marlier, and beautifully illustrated by Artist Judith Angell Meyer. 20% of all sales will go directly to Mid-American Boston Terrier Rescue.
Innovative poop scoping tools.
Woof-in-Boots, Denver's premier doggy day care, pet boutique and salon. Plus Paw Prints & Cocktails events.
Organic Wool Balls by Purrfect Play
Our wool balls for dogs are hand formed using pasture raised organic wool from Midwest family farms. Processed without harsh chemicals, they smell of sheep and meadow air, reminding your dogs of the great outdoors. Made with many thin layers of wool, these solid balls are durable and washable. Dogs love them!
You pick what goes into your Pack! The large paw print inside the tin, the 4 fun designs included (15 dedicated Boston Terrier designs are available along with over 100 other dog, cat & rescue designs to choose from!) and, best of all, selecting MABTR as your favorite rescue will generate 25% of your purchase going towards helping the Bostons!
Get $10 off any BarkBox subscription and support our rescue! For every coupon used on BarkBox.com, our rescue will get a $10 donation from BarkBox when you use promo code: MABTRBBX1
BarkBox is a New York City based dog-lovin' company that sends high quality dog products to your pup every month. Each box is full of 4-6 goodies like bones, bully sticks, toys, treats, gadgets, shampoos, hygiene products, and more.

Does your dog need a vacation? Pick up a copy of Ruff Guide to the United States for the scoop on 365 of the best places to stay and play with your dog in all 50 states. When you enter code "MABTR" at checkout, you'll get free shipping, and we'll get a $10.00 donation for each book sold!
Dog Lover Store – Boston Terrier Gifts Merchandise & Decor
Many great boston items to purchase and more. Every purchase will earn MABTR 10% when you use code BOSTONLOVE.
---
Seamus: "When we adopted Seamus, he had just had his eyelashes frozen because they were growing towards his eyes. At first, we thought he looked a little bit like a Jack-O-lantern! However, we quickly discovered that he had an adventurous streak in him that reminded us more of Jack Sparrow (Pirates of the Caribbean) . . . in more ways than one. Not only did he like to explore, it turned out that he liked to loot as well! And not just any old booty. Our little Seamus was a "panty" pirate! We caught him hoarding bra parts and panties in the yard! We eventually broke him of the habit, but he'll never live down his reputation." –Audrey Crawford